h1 vmware vmware server oracle golden gate h1
h2 bitdefender h2
h2 wireless mesh network h2
h2 golden gate oracle h2
h2 bitdefender total security h2
h2 bitdefender security h2
สิ่งที่คุณต้องมองหาเมื่อเลือก Antivirus ที่เหมาะสมสำหรับธุรกิจของคุณ
ซอฟต์แวร์ด้านความปลอดภัยและป้องกันไวรัสเป็นองค์ประกอบสำคัญของกลยุทธ์ความปลอดภัยด้านไอทีของบริษัทคุณเพื่อปกป้องคอมพิวเตอร์ ซอฟต์แวร์ เซิร์ฟเวอร์และข้อมูลของคุณจากไวรัส สปายแวร์ อีเมลขยะ มัลแวร์ แฮกเกอร์และอื่น ๆ ซึ่งจริงๆ แล้วการเลือกซอฟต์แวร์ความปลอดภัยที่ดีที่สุดอาจเป็นเรื่องยุ่งยาก
7 Critical Steps for Securing Your Business' Network Infrastructure
Before the pre-cloud era, the standard corporate network was a closed, micromanaged environment where I.T. controlled every application and device. However, since the proliferation of cloud services and mobile devices permeated the corporate landscape, things have changed. Businesses today utilizing both on-premise and cloud-based apps and users performing their duties on multiple devices causes the traditional firewall—which used to protect all the enterprise I.T. resources in the past—no longer be able to protect every application and device.
การปกป้องข้อมูลจะให้ผลดีต่อธุรกิจคุณอย่างไร
ข้อมูลใดๆที่ธุรกิจของคุณเก็บแบบดิจิตอลต้องได้รับการปกป้องอย่างถูกวิธี ข้อมูลส่วนตัวไม่ใช่แค่การยินยอมเท่านั้นอีกแล้ว มันกำลังกลายเป็นการตลาดและผลประโยชน์ของหลายๆกิจการ
4 Great Cloud Services for Small Businesses
Cloud technology is quickly moving up as the most used and relied upon technology for many small businesses. A very revealing stat was recently released stating, "throughout the next five years, a 44% annual growth in workloads for the public cloud versus an 8.9% growth for 'on-premise' computing workloads is expected.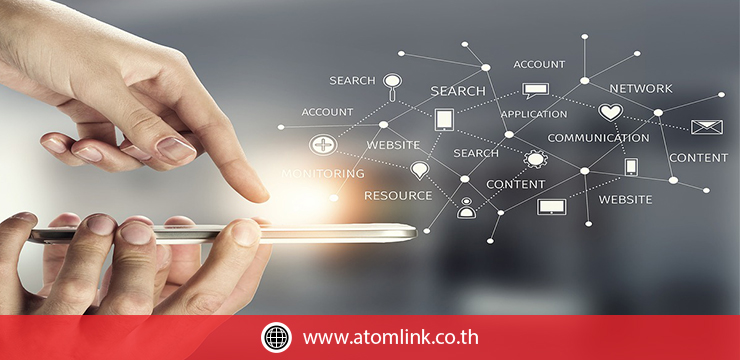 System Integration: 5 Reasons Why It's Important to Every Company
One of the many struggles every growing company must face is choosing the best system to manage their business operations. At the beginning, purchasing several independent tools may seem cheaper and more effective than acquiring an entire software solution. As a consequence, a company uses various different applications that do not cooperate with each other at all, which makes it impossible for employees to work effectively.